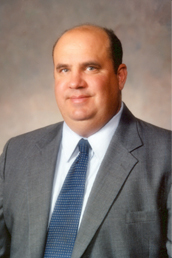 John M. Hampton, Esq.
100 W. Biddle St
P.O. Box 6
Gordon, PA 17936
p: 570-875-4100
FACING A NIGHTMARE DUI CHARGE IN SCHUYLKILL, NORTHUMBERLAND, OR COLUMBIA COUNTY PENNSYLVANIA? REMEMBER, THE UNITED STATES CONSTITUTION IS NOT WRITTEN IN PENCIL TO BE ERASED WHEN CONVENIENT, BY ANYONE.
If you have been charged with a DUI or related charge in Schuylkill, Northumberland, or Columbia County, PA, please fill out the form to the right of your screen or call me at 570-875-4100 today for a FREE consultation on your DUI case.
DON'T WAIT. TIME IS AN ELEMENT OF YOUR DEFENSE. DUI CHARGES CAN GET DISMISSED BECAUSE OF TIMING ISSUES!
There are hundreds of legal challenges in a DUI case. John M. Hampton has seventeen years of experience as a Pennsylvania DUI attorney, and is very familiar with the courts and the system in the counties where he practices. If you face an allegation of impaired driving in any of these counties, call John today for a FREE initial consultation.
John M. Hampton represents people accused of DUI and related vehicular offenses in Schuylkill, Northumberland, and Columbia Counties. He has a successful track-record for helping people facing drunk driving allegations.
John M. Hampton listens to your every lead and scrutinizes every piece of evidence in your DUI case. This is essential to the outcome of your case. When it is necessary and in your best interest to litigate on your behalf, John is always completely prepared. Expect personal service and to be completely informed at every step of your case.
DID YOU KNOW IF THE CIRCUMSTANCES OF YOUR DUI ARREST MAKE YOU ELIGIBLE FOR THE ARD PROGRAM AND YOU ARE ACCEPTED INTO THE PROGRAM, YOUR DUI ARREST WILL NOT RESULT IN A CONVICTION!
Don't make the mistake of thinking you can walk through your DUI case without a trained professional at your side. Legal ramifications of a DUI charge can last for ten years. Ensuring your rights are protected in your Pennsylvania DUI case is very important. Many criminal records are created because legal rights were not protected, and a record lasts a long time.
John M. Hampton is a United States Navy Veteran and prior Pennsylvania State Parole Agent.
REAL ESTATE NEEDS
Whether you need a simple deed transfer or you wish to build an industrial park, John M. Hampton can assist you with your real estate matters. John provides title insurance and settlement services as an Approved Attorney for First American Title Insurance Company.
John can obtain your title insurance and perform your real estate closing FAST. He has worked with almost every lender in Schuylkill County and quite a few INTERNET lenders. He understands FHA and VA requirements and does not back away from the tough deal. John strives to make sure every deal closes, no matter what it takes. John will provide you with the best legal advice at any stage of the transaction. He represents both buyers and sellers.
John M. Hampton has been practicing Real Estate law since 1996. John has been representing municipal bodies in zoning matters, planning commission, and supervisors since 2002 and has attended over 300 municipal planning commission/zoning/governing body meetings. He litigates the issues when necessary. He represents developers with great success, owed partly because of representing the 'other' side for so long and partly from owning his own 40 unit development. John understands every facet of subdivision and land development, from paper to pavement. No Real Estate Matter is too big or too small.
Call John right away at 570-875-4100. His rates are reasonable and his experience level is one of the highest among Attorneys in Schuylkill County on real estate matters.