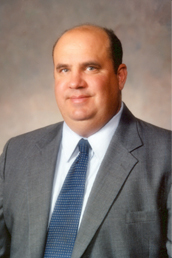 John M. Hampton
100 W. Biddle St
P.O. Box 6
Gordon, PA 17936
p: 570-875-4100
FAMILY LAW
Family law can be a difficult and sensitive subject that covers an array of different and specific areas. Disputing with any member of your family can be hard but is an unfortunate and common occurrence. The emotional impact of a divorce or other family law issue can leave you reeling. John M. Hampton carefully considers clientsí emotional, legal and financial well-being today and in the years ahead. What sets John apart from other family law practitioners is his commitment to building the client/lawyer relationship to ensure that all your needs are met. Unlike big firms, you are not just another client here. John cares about helping his clients through the legal process of family court so that they can move on with their lives.
John M. Hampton has seventeen years of experience in Family Law and provides a full range of services in this area:
Divorce: No one takes advantage of clients of John M. Hampton in any aspect of the divorce proceedings. He will fight to protect your interests. He is experienced in understanding the nature of your crisis which is required to stabilize the situation and to avoid a vindictive and costly impasse that is emotionally and financially draining.

Child custody and visitation: Competent counsel, such as that of John M. Hampton, is essential to assure a reasonable custody agreement. John will work to achieve your goal while keeping the best interest of the children in mind.

Division of Property and Debts: John approaches issues by trying to solve problems in a practical way in order to keep extreme emotions from governing actions and making matters worse. If the parties involved in the dispute cannot civilly work out solutions, John will competently litigate the unresolved issues to solution. John attempts to reach a just division of property quicker and with less emotional and financial cost and stress.

Child and Spousal Support: John M. Hampton will fight for you in order to achieve fair child/spousal support agreements.

Protection From Abuse: John will work to help you navigate the legal process necessary to insure you the protection you deserve.

Grandparentsí Custody and Visitation: Johnís experience in this area is beneficial to help grandparentsí obtain the custody and visitation agreements they are entitled to.
John M. Hampton works hard for his clients and is dedicated to obtaining the best possible results for them. No matter what your legal concern, John will develop a plan for successfully resolving the problem. Then he will confidently lead you through the legal process as quickly as possible so you and your family can heal and move on. Call John today at 570-875-4100 to discuss the legal solutions to your situation.